Yeah, LOVE is in the air!
Poets, writers and singers of all ages and nationalities have always glorified and poetized this beautiful mysterious feeling using the most flattering epithets and comparisons; artists have been creating amazing and pleasant for eyes masterpieces. There is hardly possible to find a person in the world who has never loved. In one way or other, love is like a measels and we all have to go through it
This time I would like to bring to your notice a stunning collection of photographs that convey this deep feeling, passion and affection. As Percy Bysshe Shelly once said: "Soul meets soul on lover's lips." So, here are the most impassioned kisses! Enjoy!
* * *
Title: Kiss
Great scene! I really like the lightning and emotions. The photo could not be better: beautiful couple in love!
* * *
Title: Kissing at Sunset
The photo is very hot and passionate! And everything is perfectly balanced. The color scheme is really amazing!
* * *
Title: Kiss in the Bar
This photo is taken by a photographer Kangshin Lee. Very nice moment! It looks like a scene from some romantic movie.
* * *
Title: Kiss
The photo is taken by Gerhard Grasinger. What expression! Everything is perfect: lightning, models poses and technical execution. It is full of mystery and emotions!
* * *
Title: Give me a kiss
Sweet and funny!
* * *
Title: Red Elevator
Red is a very emotionally intense color. It is associated with energy, passion, desire, and love. Cute shot!
* * *
Title: Love
This bright and lovely photo was taken by the author during the Independence Day in Kiev (Ukraine). Their bodies just say: "Love is all we need!"
* * *
Title: Let me kiss it better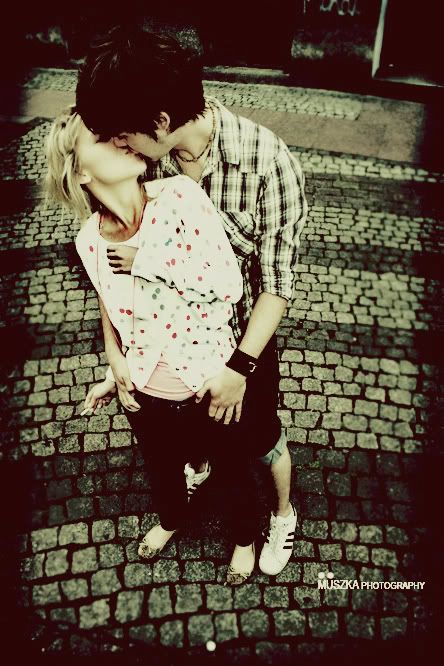 Original projection! I wonder where the photographer was in order to take such a brilliant shot?!
* * *
Title: Kiss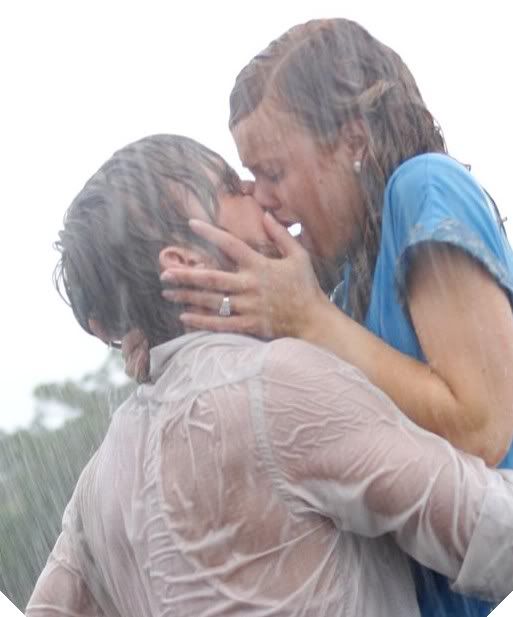 I'm at a loss for words! Kiss in the rain!
* * *
Title: All Around the World
Beautiful couple on the beautiful landscape! But, oh my god, what that girl is wearing?!
* * *
Title: The Kiss 2
The photo was taken by Floriana Barbu. I must admit, there is a special charm in black and white pictures!
* * *
Title: Kiss Me
They hardly can control themselves
The shot is very ardent!
* * *
Title: The Last Kiss
Another amazing black and white picture! The last kiss is the sweetest!
* * *
Title: Kiss in the Rain
Looking at this picture, I recollect the popular song of Billie Myers – "Kiss the rain":
Kiss the rain,
Whenever you need me,
Kiss the rain,
Whenever I'm gone too long.
If your lips
Feel hungry and thirsty,
Kiss the rain
And wait for the dawn.
* * *
Title: I'm lovin' it
The perfect moment…. with the mcdonald's meal on the ground
I love this shot!
* * *
Title: I Love You
Good idea! It's so romantic!
* * *
Title: Dreaming about Maldives II
Here is one of my favorite photographs! The sunset on the oceanfront looks really fantastic! "A kiss is a lovely trick, designed by nature, to stop words when speech becomes superfluous." (c) Ingrid Bergmen.
* * *
Title: Couple Kissing on Kitchen Counter
Here is one of the most steamy love scenes. Love it!
* * *
Title: Couple Kissing Under Tree
That's pretty sweet!
* * *
Title: Kiss me faster
Gorgeous photo! Very beautiful surroundings, mood and color shades!
* * *
Well… if you meet a man or a woman who doesn't know how to kiss, always find time to teach him or her!
* * *
By the way, do you know that Russian brides are the best kissers?
Russian girls are very passionate and tender at the same time. If you want to experience new feelings, do not hesitate and visit VeronikaLove.com to meet the most beautiful Russian and Ukrainian women ever! What everyone wants from life is continuous and genuine happiness. Just let yourself be happy!
Cheers!